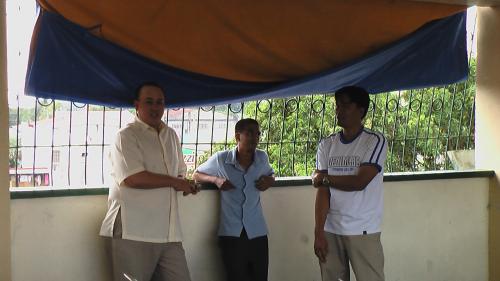 Greetings Brethren,
I was just informed that the Dean of Philippines International Bible Institute - Batangas was playing basketball with the students, felt ill, and passed away shortly thereafter. Jules Jones was an outstanding evangelist, superb Christian leader and a man cherished by his physical and spiritual family. He had sacrificed much to work with us at Sunset, and his family doesn't have the necessary funds for his funeral and burial. The International Division will be assisting them and we would welcome any additional help.
He was a great servant leader and will be missed. I cannot even begin to imagine the devastation felt by the Filipino saints, even as they stand assured in his salvation. He will be missed. I will be keeping in contact with Brother Charles Smith for ways that we can minister to his family.
I was writing an email about some great opportunities ahead. We had wonderful meetings regarding ministry training school possibilities in India, Israel and Costa Rica in the past couple of days, but I will report on these at a later time. For now, I hope that you will join those praying for the family of this dear Christian man.
In Him, Chris