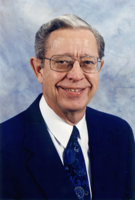 Ted Stewart went home to be with the Lord tonight about 7 on Wednesday night or soon thereafter.  He went peacefully and with most of the family there.
Visitation will be from Friday, Feburary 24, from 7pm to 9pm at Resthaven Funeral Home in Lubbock.
The Funeral will be Saturday February 25, at 1pm.
As I was going over there to see the family, I couldn't help but think of Ted jumping and leaping in heaven, surely singing at the top of his lungs, maybe jumping into the lap of his precious Jesus and giving him a big hug.  (I think it's too early for him to ask too many questions, but he might get around to that tomorrow!) I couldn't help but sing myself in the car traveling over there.  There is so much to rejoice over in this victory.
The family was doing very well, while they awaited hospice to come and pronounce him deceased, so that the body could be released to the funeral home.  They were there to sing him into glory and release him to his heavenly Father.
Truitt was there as I was leaving.  I know they appreciate your prayers and cards, etc. in coming days.
Let's pray Him into glory with our praise and adoration of the Father who makes this a victory indeed.
 
Charles
---
Friends,
While I was at the Stewart home Lowell Johnson came by and then the hospice doctor came and made the official pronouncement of death.  The funeral home has been called to come for the body.  It is a comfort to know that the angels had already been there to escort Ted's spirit into God's presence.  It is ironic that this week I have been responding to several people who were requesting information about the second volume of Ted's book and how they might get in touch with him.  I have also been communicating with the elders of church about a problem they are struggling with which one of Ted's outlines was sent to them to address.  It is amazing how his scholarship continues to bless our brotherhood and the world.  Let's keep Dot and the family in our prayers and continue to praise God for the life and legacy of our brother.
Truitt