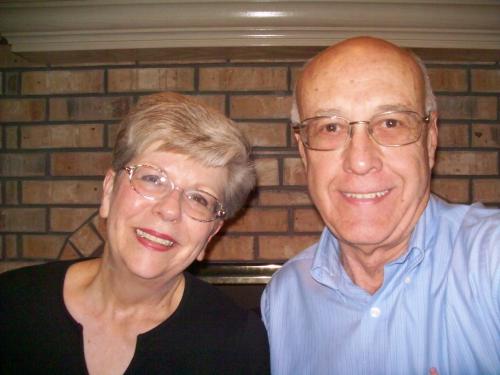 John and Rosemary Perkins, formerly of Fort Worth, have moved to Lubbock and will be working with the SIBI International Division.  John will be serving as the Administrative Consultant to the Dean of International Studies and Vice President for Institute Advancement at Sunset. As Sunset begins offering degrees to the graduates of qualifying international schools, the SIBI administration sought someone with the administrative and organizational skills to assist in developing and implementing a degree plan for international ministry training schools.  Sunset has been given permission by the Texas Higher Education Coordinating Board to offer BBS and MBS degrees in Biblical Studies (for a full explanantion regarding these degrees, please refer to the www.sibi.cc website). John will assist Sunset in offering these degrees to qualified individuals around the globe.
SIBI international ministry training schools will have to qualify to offer degrees.  There will be requirements to meet and these requirements will be monitored carefully to guarantee the integrity of a degree from SIBI.  Some schools will continue to offer certificates of graduation rather than degrees. 
John and Rosemary have been longtime servants of the Lord's Church and are a blessed addition to the SIBI family. They were previously members of the College Hill Church of Christ in North Richland Hills, Texas.  John has served as an elder in the Lord's Church and his kills developed in congregational leadership and business will be invaluable to the efforts of Sunset around the globe.