JUNE 7 SEMINAR – SAN ANTONIO, TEXAS
I have been informed that some of you are traveling quite some distance to attend the "Walking with Jesus: The Road to Glory" seminar in San Antonio the weekend of June 7-8.  The attached map will help you with directions within the city.

The Alamo City Church of Christ is hosting the seminar.  Their building is located at 3201 S. Gevers Ave.  Slightly east of the I-37/Hwy 281 intersection, take the Gevers Ave. exit.  Turn south onto Gevers.  Drive 14 blocks and you will see the building on the right, just after the "Taco Haven" restaurant.

Continue reading below for additional schedule information.  I am looking forward to seeing you there!

Chuck Bagby
Ph.D., Biblical Studies
Tel. (210) 445-7319
www.burningheartbiblestudies.com

SCHEDULE
SATURDAY (June 7)
8:30-9:00 A.M. – REGISTRATION
9:00 A.M.-12:30 P.M. – SESSIONS
12:30-1:00 P.M. – ON-SITE LUNCH (Provided)
1:00-4:30 P.M. – SESSIONS
SUNDAY (June 8)
1:00-4:30 P.M. – SESSIONS

Registration will be Saturday, 8:30-9:00 A.M.  The first session will begin promptly at 9:00 A.M.  There are 12 sessions in the seminar.  Each session is 40-45 minutes, with a 10-minute break after each session.
There will be 4 sessions Saturday morning, 4 sessions Saturday afternoon, and 4 sessions Sunday afternoon.
Lunch break Saturday will be from 12:30-1:00 P.M.  A 30-minute turnaround is possible since a simple on-site meal will be provided (sandwiches, chips, canned soda, etc.).
BELOW IS THE NEWS RELEASE BY THE ALAMO CITY CHURCH

 "WALKING WITH JESUS" SEMINAR
The Alamo City Church in San Antonio, Texas announces that we will host the "Walking with Jesus: The Road to Glory" seminar the weekend of June 7-8, 2008.  Sessions will begin at 9:00 A.M. on Saturday, and continue Sunday afternoon.  Come join us for a weekend of delicious spiritual nourishment!
During this multimedia event, Dr. Chuck Bagby of Burning Heart Bible Studies will lead participants through Matthew's incredible three-year journey with the Master.  Participants will feel Matthew's amazement!  They will behold the most mind-blowing events in human history!  They will come to understand the life and teachings of Jesus with striking clarity!  They will walk with Jesus … on the road to glory!
The material is fresh, not merely a repetition of what most have always heard or known.  It is the product of years of research by Chuck Bagby (Ph.D. – Biblical Studies).  Hundreds of photographs taken in the land of Israel vividly illustrate the events of Jesus' life on Earth.  Territorial maps, superimposed on NASA satellite images of the Middle East, provide meaningful geographic orientation.
Unique displays will be available to explore during breaks.  Participants will be able to observe, touch, and smell these hands-on exhibits.  Among them are frankincense, myrrh, and 2000-year-old coins that were actually in circulation during Jesus' lifetime on Earth!
For additional information, contact the Alamo City Church by calling 210-532-8994, or by sending an e-mail to alamocitycoc@sbcglobal.net.  John Massie and Mark Forster are the evangelists working with our church.  The building is located at 3201 S. Gevers Avenue.
Further information is also available on the Burning Heart Bible Studies web site, www.burningheartbiblestudies.com.  To schedule a seminar for your congregation call Chuck Bagby at 210-445-7319, or send an e-mail to cbagby@burningheartbiblestudies.com.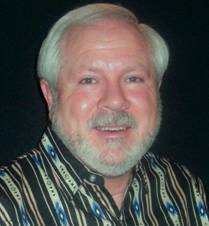 You can further the work of Burning Heart Bible Studies by ordering an e-book on CD through our website (www.burningheartbiblestudies.com) as a caring gift, or for your own edification.  Together with this, consider hosting the "Walking with Jesus: The Road to Glory" weekend seminar for your congregation, organization, or community!