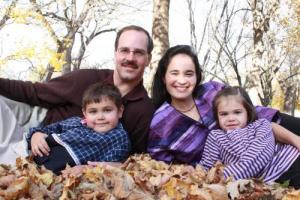 Greetings to all of you!

My last brief report from November listed the following Chinese translators and proof readers. All have now qualified and we have one more who will be submitting a sample in the near future.

Our qualified Chinese translation team

1) Gloria (Editor & Full time proofreader)
2) Jean (Full time... translator)
3) Luvin (Full time... translator)
4) Cynthia (Part time... proofreader)
5) Alice (Part time... translator)
6) Gadfly (Part time... translator)
7) Todd (Part time... translator)
8) Christine (Part time... translator)
9) Simon (2nd proofreader)
10) Leo (2nd proofreader and possible translator)
11) Joanne (sample translation pending)

I have updated the progress of this translation ministry below....

The book, "The Case For Historic Christianity" authored by Ed Wharton and translated by Jean has been completed after a first proofreading by Gloria, a second proofreading by Leo and Simon, and the submission of a final revision by Jean. This book has been formatted by Gloria for use as an E-book and is already posted on the following Chinese website as a free download! It is the book with the brown tone Dead Seas Scroll cover....   http://www.cnepub.com/386506.html  We are prepared to follow up with any internet feedback or possible Bible studies from the online eBook as well as the other Chinese PDF versions. Gloria has also formatted the book as a bilingual (Chinese & English) teacher resource/book as well as a Chinese only version!  A sample of chapter one of one of the two bilingual versions is attached to this email. Ed Wharton himself is planing to use the bilingual version this Spring to teach Chinese students in the Sunset school in Singapore. No paperback copies have been printed yet, but it is in the process of being done! We are planning to have a graphic designer design a book cover that will capture the attention of possible Chinese internet eBook readers. Already we are starting to share this resource with many connections in China. We are still checking into the possibility of having this book published and printed legally in China by means of a high level religious connection approved by the Chinese government. I highly recommend this book for your reading! This book contains recent revisions including a new chapter (The Canonicity Factor) which will surely enrich your faith and conviction with proof of the resurrection of Jesus and confirmation that the Bible is not only very historically reliable, but even more.... it is the Word of God! Check it out at extensionschool.com or for Kindle or Nook/iBooks or in PDF.

A second book authored by Ed Wharton, "The Church of Christ" has been completely translated by Jean. Its first proofreading has been completed by Gloria and is in the process of receiving a second proofreading by a few people including Leo. This book is a study resource which is used with the SIBI course, "The Distinctive Nature of the Church." It is planned to have the study guide translated for this course soon.

The commentary of Acts of the Apostles as well as the study guide for this course has been translated through lesson 14 by Gadfly with a first proofreading being completed through lesson 11 by Gloria, our editor. Gadfly has been studying full time at Harding after moving from Shanghai, China in August of 2012. Please keep Gadfly in your prayers as she wrestles with culture shock. Because of her full time studies, our first translator (Jean) who translated the above two books by Ed Wharton, has taken over translating the remainder of this course material and has completed commentary and study guide lessons 15 - 19. These lessons (15 - 19) have also received a completed first proofreading by Gloria.

The book, "Christian Home" authored by Ken Wilson has just begun being translated. Christine is the translator for this book and Cynthia will be her first proofreader. Chapter's 1 & 2 of this book have been completed... both translation and first proofreading. Christine has completed a first draft of chapter 3 which is presently receiving its first proofreading by Cynthia. The study guide for this course was recently given to this team to be translated at the same time as the book.

The commentary and study guide for the book of James continues to be translated by Alice. She has completed the introduction of the commentary as well as lessons 1 & 2 of the study guide. All of this material has had a complete first proofreading by Gloria. Cynthia will be taking over the first proofreading of this material from now on to its completion. Alice is presently working on lesson three of the commentary.

The commentary and study guide for the Epistles of John is being translated by Luvin. He has completed the introduction, chapter one and chapter two of the commentary as well as the introduction through lesson 3 of the study guide. All of this material has had a complete first proofreading by Gloria.

The commentary and study guide for Biblical Interpretation has recently resumed being translated by Todd. His two small children continue to have health problems which are needing medical attention. Please continue to keep this family in your prayers as they address these health concerns. Commentary and study guide lessons one and two are now complete as well as their second proofreading by Gloria. Jean will be the first proofreader for the remainder of this material.

Plans to start translating Ed Wharton's book(s) related to the Scheme of Redemption course will be delayed until this summer when Ed hopes to have his final revisions made. I am also considering the course, "Apologetics II" for translation soon. This course contains a heavy emphasis on scientific information which reasons for the existence of a Creator which will be a very useful resource for educated Chinese who heavily trust in science.

As mentioned in the last newsletter, Edwin has helped tremendously by transferring funds and setting up a new bank account which has enabled us to make translation wage payments electronically by internet banking for all of our workers in China. Prior to this internet banking, Edwin literally traveled to each worker's home in his city and on occasion to different cities to hand deliver payments. We have translation team workers in multiple cities in China as well as London, England, Singapore and here in the States. Together we are cooperating and coordinating to make sure all of our translators and proof readers are being paid for their work and now at the convenience of internet banking!

Edwin and I continue to serve as teaching mentors for helping both translators and proofreaders who are having difficulty with understanding occasional study material content. The extension school at Sunset has agreed to allow all of our workers to have access to online courses or dvds so they are able to better understand the study material they are working to translate. A few translation workers are now registered to take these courses. Please consider such online courses for your own study at... www.sunsetonline.org

Several months ago in a newsletter I mentioned and requested your prayers in regards to the fact that I was spending nearly half of my work days voluntarily working on coordinating this translation work. I never anticipated how much time I would need to recruit translators/proof readers and then to fulfill all of the administrative responsibilities. After approaching our overseeing church with this concern they graciously agreed to help compensate from funding which previously had been raised for our overseas ministry work as well as present translation ministry funds. So at this time, I wanted you to know of these changes. We are thankful for this needed financial help and want to express our gratitude for your continued support. With ten translation/proofreading workers and my coordinating involvement, our present funding will be drawn down much quicker than before, but we are also making significant progress as reported above!

At this time we would like for others of you to prayerfully consider contributing to this ministry so we can complete as many study resources as possible. As a reminder, this study material is the first phase of our four phase plan. Phase 2 is using the translated material to teach via Skype studies with Chinese students. Phase 3 is short term trips to China to teach small groups using the translated study material. And phase 4 is a ministry training school using the same translated study material in the heart of China. One of our present supporters, an elder from a church in Texas is soon to possibly use this translated study guide material to teach at a "Chinese seminary" by invitation in China! It is possible that the Lord may be opening other doors for advancing toward the phase 3 and phase 4 plan. As with most ministries, funding is required to make these opportunities become reality. Please consider becoming a monthly partner to this ministry and if that is not possible, would you consider a one time contribution for the year? If you are able to join in this partnership, please send your contribution with "China Missions" in the memo line to...
Overseeing church:                         
12th Street church of Christ
P.O. Box 1476
Seagraves, TX  79359
Contact person:
Elder: Kenny Smith
Thank you for your faithful and continued prayers!

Your fellow servants,
Tom, Nancy, Jaydon & Shayla
twoservants2002@yahoo.com
(308) 225-4150