Dear Co-laborers for the aid of Haiti,

It continues to be our privilege at Sunset to be partnering with you in ministry to the people of Haiti.  Because of your love for the Lord and your mercy toward those who are hurting, we have been able to continue our efforts to relieve the suffering of those affected by the Port au Prince earthquake.  Your participation in this ministry is a great encouragement to us and to those receiving aid.  God be praised for His work in and through you.
As of this writing, we have spent more than $136,000 and expect to disburse even more in the near future.  May our Lord be glorified by these expenditures!
The Haitian Relief Fund continues to offer the best possible help to those who need it most. We seek to use all the wisdom God has assigned us to faithfully steward His resources.  We also want to be good stewards who bring you up to date on how the funds are being disbursed.
From previous letters and emails you may recall that it was my privilege to represent Sunset on a trip to Haiti in February.  The basis of that trip was to assist in the delivery of food and shelter to our brethren affected by the January 12th earthquake.  It was also to set up a network of distribution and to meet with those through whom we might partner in country to deliver aid and evangelize.  In that relief effort, we spent $22,000.
Since that time we have been able to assist in the following ways:
$35,000 - For medical and immediate physical relief projects.  This included:

$15,000 for a team of physicians and medical professionals.
$15,000 for diabetes/hypertension clinics for refugees in the north.
$5,000 for medical equipment and supplies.

$23,750 - For the Sarthe congregation to rebuild its building and reach out to their community.
$2,500  - For Blue Hill to have a pavilion under which to meet. This is a new church plant.
$17,500 - For Limonade school/church building.  This will be a multipurpose facility.
$30,000 - For food and medical needs among local churches distributed by evangelistic teams.
$6,000 - For a radio program that will be able to be aired throughout the year.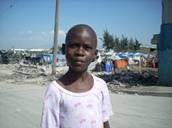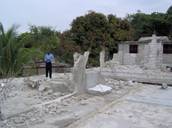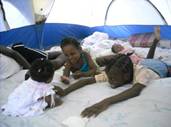 Above is but a brief listing of how the funds you have given are being used.  It is important to remember that in the midst of the numbers are changed lives.  Whether we are talking about a pavilion or a medical clinic, our aim is to impact souls for eternity.  The buildings we construct are for the purpose of outreach in a hurting community where people have witnessed destruction and instability.  We are seeking to bring stability to people's lives that will extend into eternity.  Through radio preaching and food distribution, people are encountering the Savior.
Our partnership together is accomplishing much and we give God glory for your generosity and concern.  With God's help, we will continue to serve the church and the greater community in Haiti.  Our task is not a quick, or small one.  We will be engaged in this effort for months to come and trust that God will use this in ways that we cannot imagine.
We do want to make you aware of an opportunity that will take place on August 14th.  The quake has caused a renewed sense of the spiritual in Haiti and has fostered a greater concern for evangelism there by U.S. churches.  Recognizing this, Sunset will be hosting a Haitian Outreach Summit.  We will be inviting all donors, SIBI alumni, and others who are involved in work in Haiti to come together to discuss the many opportunities and the best ways to make a difference for the sake of evangelism in Haiti.  Please mark your calendar and consider bringing a group from your congregation to participate.