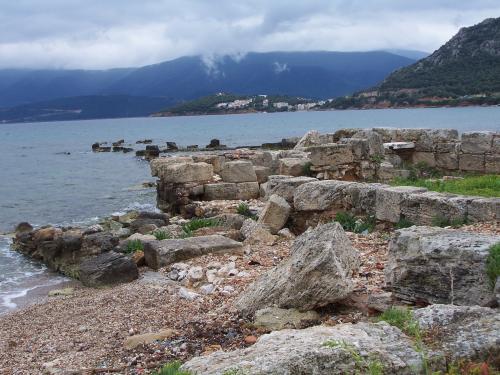 In Acts 18, Paul stops while in the area of Corinth and Athens at the beachfront town of Cenchrea to mark the fulfillment of a vow or an oath by having his haircut. There's not really a whole lot we know about the place, it is simply memorialized by the faithfulness of Paul.  This is where he stopped to pay his vow.
It reminds me of the necessity of paying our vows.  Paul purposefully stopped and did what he needed to do to fulfill what he said he would do and we need to be as purposeful. 
Cenchrea is a beautiful place, isn't it? I wonder if it looked similar as Paul stood on the shore and looked out over the water?  I would like to think so.  More than that, I would like to think that I will be as faithful as Paul in my commitments.     
Haircut anyone?